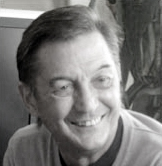 David Le Page is a Principal with Accelerating Social Impact CCC, Ltd. (ASI), one of Canada's first incorporated social purpose hybrid corporations. Through ASI David provides direct support and strategic advice to blended value businesses, social enterprises and social finance developments. He is involved in multiple public policy initiatives and research projects to support the social enterprise ecosystem across Canada. ASI is a partner in launching and building the Buy Social Canada campaign.
David's current engagement includes: Founding Member & Chair of the Social Enterprise Council of Canada; Member, Social Enterprise World Forum Steering Group; Member, Canadian CED Network Policy Council; Member, Imagine Canada's Advisory Committee; Member, British Columbia Partners for Social Impact; Program Adjunct and Professional Advisory Committee, Sandermoen School of Business MBA in Social Enterprise Leadership.
He has over 35 years of extensive experience in the non-profit and social enterprise sectors. He has worked in rural and urban communities and across multiple cultures.