Social Enterprise World Forum steering committee consists of leading representatives from the social enterprise community across the globe including host country representatives.
The main function of the steering committee is to support and advise host countries on the format, content and budget management for each forum ensuring delivery of a successful, educational and topical programme with a well-balanced programme highlighting the host country's knowledge and expertise while also showcasing best practice examples internationally.

Peter Holbrook, London, UK – Steering Committee Chair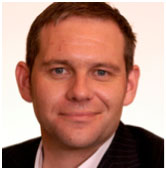 Peter Holbrook is CEO of Social Enterprise UK – the national body for social enterprise and a membership organisation. Social Enterprise UK, together with its members, is the voice for social enterprise.
Prior to taking on this role Peter was CEO of Sunlight Development Trust. During his years at Sunlight, Peter became one of the country's most well-respected social entrepreneurs, responsible for the regeneration, through social enterprise, of some of the UK's most deprived communities. He developed 'project sunlight', based in Gillingham, Kent, from its inception to become one of the country's most high-profile and award-winning 'community anchors'. In 2007, Peter was appointed to be one of the UK's Social Enterprise Ambassadors – a scheme supported by the Cabinet Office and coordinated by Social Enterprise UK. In this role he advocated for social enterprise through lobbying politicians, speaking at events and representing the sector in the media.
In 2010, Peter was appointed as a member of the Cabinet Office's Mutual's Taskforce and Trustee of the Big Society Trust (overseeing delivery of Big Society Capital). In 2012, Peter was appointed a member of the EU Social Business Initiative Expert Group and took up the role of Chair of the Social Enterprise World Forum.
---
Gerry Higgins, Glasgow, UK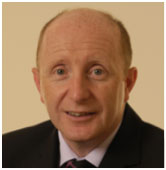 Gerry Higgins is Chief Executive Officer at CEIS (Community Enterprise in Scotland) and a Director at the Social Value Lab, Ready for Business LLP, Big Issue Invest Scotland and Social Enterprise World Forum CIC. He brings over 30 years' experience in developing and running social enterprises and works with government agencies and third sector partners in the UK and internationally to develop supportive social enterprise ecosystems. His current work includes oversight of major programmes, to develop public sector markets for social enterprises, to build the capacity of social enterprises to create sustainable and effective businesses and to introduce new forms of social investment to support business start-up and growth. As CEO of the CEIS Group, Gerry leads a team of over 50 people to deliver business support, employability services, project consultancy, social research, social investment, business finance and event management. Gerry joined CEIS in 2006 having previously worked across the UK as the founding Chief Executive of Social Firms UK for 7 years. During this period Gerry was a founding director of the Social Enterprise UK and worked with the DTI to draft and introduce the first UK Social Enterprise Strategy in 2002. Gerry is interested in social change and committed to social justice and has spent over 30 years working in the social enterprise sector to assist individuals, communities and enterprises to fulfil their potential.
---
David Le Page, Vancouver Canada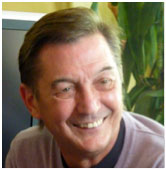 David Le Page is a Principal with Accelerating Social Impact CCC, Ltd. (ASI), one of Canada's first incorporated social purpose hybrid corporations. Through ASI David provides direct support and strategic advice to blended value businesses, social enterprises and social finance developments. He is involved in multiple public policy initiatives and research projects to support the social enterprise ecosystem across Canada. ASI is a partner in launching and building the Buy Social Canada campaign.
David's current engagement includes: Founding Member & Chair of the Social Enterprise Council of Canada; Member, Social Enterprise World Forum Steering Group; Member, Canadian CED Network Policy Council; Member, Imagine Canada's Advisory Committee; Member, British Columbia Partners for Social Impact; Program Adjunct and Professional Advisory Committee, Sandermoen School of Business MBA in Social Enterprise Leadership.
He has over 35 years of extensive experience in the non-profit and social enterprise sectors. He has worked in rural and urban communities and across multiple cultures.
---
Jim Schorr, Tennessee, USA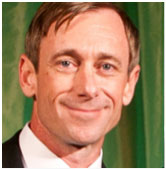 Jim Schorr has been a member of Social Enterprise World Forum's advisory board since the event's inception in 2008. He currently chairs the Board of Directors of Social Enterprise Alliance in North America, and teaches as an Adjunct Professor at Vanderbilt University and as Senior Fellow in Social Entrepreneurship at UC Berkeley.
As a student in the early 1990s, Professor Schorr was inspired by the idea and ideals of emerging "triple bottom line" businesses, and went on to help launch Net Impact, an organization that has since inspired a generation of MBAs at 200+ universities on six continents to devote their careers to using the power of business to improve the state of the world. He subsequently served for 10 years as a Board Director and Chairman during Net Impact's growth and global expansion. From 2000-07, Schorr was CEO of Juma Ventures, a San Francisco-based organization that today is widely regarded as one of the leading social enterprise success stories in the US. Professor Schorr also currently serves as an advisor to a number of organizations and events in the sector, including the Global Social Venture Competition, several emerging social enterprises founded by his former students, and Mekong Blue, a Cambodian enterprise reviving the tradition of artisan silk-making.
---
Kevin Lynch, Minneapolis, USA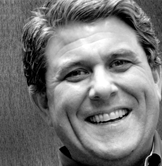 Kevin Lynch is the President and CEO of Social Enterprise Alliance. Lynch is, first and foremost, a social enterprise practitioner. From 2003 until mid-2011, he served as President of Rebuild Resources, Inc., a nationally recognized non-profit social enterprise in St. Paul, Minnesota that exclusively employs recovering ex-offenders.
After starting and selling a direct mail business in college, Lynch worked from 1980 to 2001 in the advertising industry, the last 14 years as founder and principal of Lynch Jarvis Jones, a social enterprise ad agency whose mission was to create positive social change through the power of advertising and marketing. Lynch is the primary co-author of Mission, Inc., The Practitioner's Guide To Social Enterprise, a highly regarded, practical book that focuses on the day-to-day challenges and opportunities faced by social enterprise practitioners. He has keynoted across the United States and on three continents.
---
Mairi Mackay, East Asia / England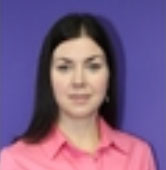 Mairi Mackay is the Global Head of Social Enterprise for the British Council in East Asia and currently leads a nine-country social enterprise programme that has provided training, access to funding and UK expertise to over 2500 social entrepreneurs in the region. Delivered with the support of 95 corporate, government and third sector partners, the programme also convenes policy dialogues between the UK and East Asia and promotes social innovation through campaigns that since 2009 have generated a media reach of 192 million.
In recent years Mairi served as Head of Greater China for Scottish Development International (SDI), directing four regional economic development offices to secure trade and investment opportunities for Scotland. Prior to her role with SDI Mairi was responsible for the development and management of GlobalScot – an internationally recognised Diaspora network of over 1000 successful global influencers and CEO's who comitted their expertise to supporting Scotlands Economic Development agenda. Mairi holds a 1st class honours degree in Business Management and a PhD in Collaboration and Economic Development from the University Of Strathclyde Graduate School Of Business.
---
Peter Stadler, Berlin, Germany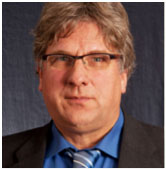 Peter Stadler is the Chief Executive of FAF (Fachberatung für Arbeits- und Firmenprojekte) and has held this role since 1996. FAF is a non-profit social firm support structure. FAF operates in all parts of Germany and offers consulting services to social firms, foundations, ministries, social firms and all kinds of social entrepreneurs. In addition FAF offers consulting services to implement innovative projects and develops strategies for inclusive work in an inclusive society in the context of the UN Convention on the Rights of Persons with Disabilities. In 1983 Peter was active in founding the first social firm in Berlin for persons with psychiatric experience. In Germany there are approximately 700 market lead social firms for people with a disability, run by a large number of social entrepreneurs, which offer work to more than 25,000 people. Peter is one of the founders of the Bundesarbeitsgemeinschaft Integrationsfirmen (BAG IF), which developed to be the lobby organisation for the 700 social firms in Germany and is now a share- and stakeholder of FAF. Since 2010 he is member in the steering group of the Social Enterprise World Forum.
---
Susan Steinman, Johannesburg, South Africa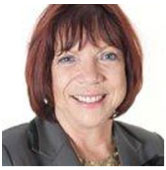 Susan Steinman has been an Ashoka Fellow since 2002 and awarded with the Nedbank Business Women Association's Social Entrepreneur of the Year in 2008 and recently (2014) received the CSR World Congress' Award for Social Innovation in India for the work done by her social enterprise and the role she is playing in building capacity for the social enterprises at the University of Johannesburg (UJ).
The Centre for Social Entrepreneurship and Social Economy (CSESE) was established in 2010 with Susan appointed as the founding director. She produced research on an enabling environment for social enterprises in South Africa and other research dealt with job creation in the social economy, addressing sustainability issues in consumer organisations and sustainability challenges faced by SME's in rural areas. Susan is a member of the Steering Committee of the Social Enterprise World Forum (SEWF) and the annual event was hosted by UJ in April 2011. Herpassionis job creationwithin the social economy.
---
David Brookes, Melbourne, Australia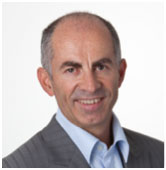 David Brookes was appointed as Managing Director of Social Traders Ltd in January 2009. He is the Executive Director on the Board and has responsibility for organisational management and strategy, corporate governance and stakeholder engagement.
Social Traders has developed a number of unique social enterprise programs and services. David has led social enterprise sector development initiatives, including the launch of the Australian Social Enterprise Awards program in 2013. He has been a member of the Social Enterprise World Forum (SEWF) Steering Committee since 2010.
David has over fifteen year of senior management experience in the business sector having held a range of corporate affairs roles with Rio Tinto, Toyota and Amcor. At all three companies he was closely involved in the development of strategic business community-partnership programs and was a strong advocate for social and environmental responsibility over this period.
David also has policy and economic development experience having worked with a major industry association and local council in NSW.
He has a Bachelor of Commerce (Economics) from the University of Wollongong and is a Graduate of the Australian Institute of Company Directors (AICD).
---
Kevin Robbie, Australia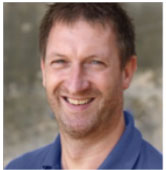 Kevin Robbie is currently Executive Director (Employment) for Social Ventures Australia, leading strategic development of SVA Employment Strategy which has social enterprise as one of the pillars to tackle long-term unemployment. Kevin has worked here for over 5 years and managed five 'investment plus support' projects including an innovative approach to indigenous social enterprise development. He has also supported the development of SVA Social Impact Fund ($9m loan/equity fund for investing into social enterprises).
Kevin was seconded to the UK Government Cabinet Office as a Special Adviser for a year to look at the impact measurement and the role of social enterprises in employment creation.
Prior to this Kevin worked at Forth Sector,for 10 years, where he spent the last seven as Chief Executive for one of Scotland's leading social enterprises.
---
Nicole Etchart, Chile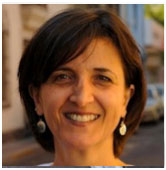 Nicole Etchart is the Co-Founder and Co-CEO of NESsT (www.nesst.org), where she leads NESsT´s strategy, growth and impact worldwide, including entrance to eleven countries and diversification of the portfolio to new target markets and the use of diverse financial instruments. Nicole is responsible for the development of NESsT's new initiatives as well as its capacity and investment strategy and tools. She manages key donor relations and oversees a senior management team to carry out NESsT´s goals while maximizing the organization´s resources and impact. Nicole is also author, editor and contributor to numerous publications and articles on social enterprise and impact investing in emerging market countries; most recently, Social Enterprise in Emerging Market Countries: No Free Ride.
Prior to NESsT, Nicole served as the first Executive Director of the Association for Women in Development (AWID), and was the founding Program Manager of the Third Sector Project, within the Johns Hopkins University Institute for Policy Studies. She was also the Director of the Global Education Office at Catholic Relief Services (CRS) where she oversaw programs focused on increasing awareness of poverty and development issues.
Nicole´s education includes a Master's degree in International Studies from the Johns Hopkins University, Nitze School of Advanced International Studies (SAIS) and a bachelor's degree from Tulane University. She was a recipient of the Presidential Fellowship award for "fast-track" public leaders. Nicole holds triple nationalities, from Chile, France and the U.S. She was born in and currently lives in Santiago, Chile.
---
Dr. Jongtae Choi, Seoul, South Korea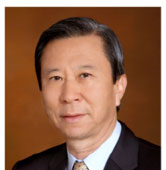 Jongtae Choi has worked in government and academic circles, focussing on economy and employment issues for the Republic of Korea for 35 years. In 2005, he served as a member of the Board of Directors for Work Together Foundation, appointed the year after as chairman for the Institute of Policy and Strategy Research in the Work Together Foundation. The WT Foundation's mission is to create jobs offering support to social enterprises and social entrepreneurs.
Dr. Choi also successfully completed a term as chairman of the Economic and Social Development Commission in 2013, which is a social body that facilitates consultation on opportunities and issues around labour, industrial, economic and social policies. He has also been a practising professor at Seoul National University for 30 years, teaching Business Administration.
---
Elena Casolari, Milan, Italy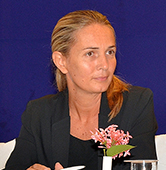 Elena Casolari CEO of Fondazione ACRA-CCS, Board member of the Fondazione Umano Progresso and of Education and Entrepreneurship Ltd., a social enterprise in Tanzania. Since its establishment (late 2012) Elena has been Executive president of Opes Impact fund, an investment vehicle targeting early stage social enterprises in East Africa and India in key development sectors with the aim at contributing in covering the "pioneer gap". Previously, she worked for over a decade in investment banking in emerging Countries (HSBC, Dresdner Kleinwort Wasserstein and Nikko Securities). Elena graduated in Economics from Bocconi University in Milan.
---
Houghton Wan, Hong Kong, China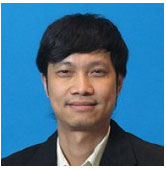 Houghton Wan has been supporting local social enterprises, as a social business coach since 2006. In this time he has supported over 30 social businesses locally and overseas. Apart from this meaningful coaching work, he is also a Greater China Partnership Manager in Partners Worldwide as well as the Director of Fullness Social Enterprise Society.
In 2006, he developed the first Diploma in Social Business for young people. In 2008, he was invited to present at the first Asian Social Entrepreneur Summit in Korea on social impact maximization. In 2009, he was then invited to speak at TEDx about social business development in HongKong. In 2010, he was invited as a strategic advisor of Jabbok IT Solutions – sponsored by a government funded programme called Enhancing Self-Reliance through the District Partnership Programme.
Houghton attended the University of Manitoba and Hong Kong Baptist University for Computer Science and Social Science.